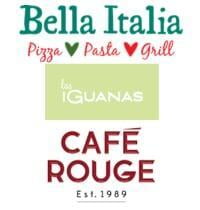 Bella Italia, Café Rouge, Las Iguanas & Belgo
Unfair Dismissal Claim
This claim is open to anyone in the UK. If you have been laid off by The Casual Dining Group then you are entitled to compensation for unfair dismissal, redundancy and 90 days pay as they have not followed the correct procedure. Learn more and claim.

Here at Scottish Claims Helpline we are the leading claims company in Scotland. We can help you through the claims process, offering a no obligation, expert service.
Our expert claims executives are fully trained to the highest legal standards and have all graduated with a background in law. Along with our panel of top Scottish solicitors, who deal with all types of compensation claims, from an accident at work, road traffic accidents to equal pay claims and medical negligence claims. Whatever it is, we can put you on the right path to receiving the compensation that you deserve.