Make A Dundee City Council Equal Pay Claim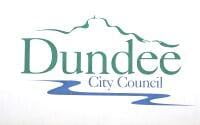 If you are a female worker for

Dundee City Council

,

Tayside Contracts

or

Leisure and Culture Dundee

, you can submit your equal pay claim online here.
You are entitled to be paid the same amount as other workers who are doing a comparable job. Dundee City Council may have been underpaying a number of staff for many years.
If you are employed in one of these roles then you may be due a pay out and you should make a claim for equal pay.
You do not need to be a union member to make a claim.
If you are unsure if your in an eligible role it is better to make a claim than not therefore covering yourself, furthermore should your role not be eligible and your claim ultimately unsuccessful then under our no win no fee arrangement you will not be liable for any costs.

early years worker

 

 facility worker