How To Make A

Medical Negligence

Claim Against NHS Scotland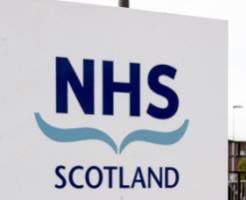 Claiming against NHS Scotland for medical negligence (also referred to as clinical negligence claims) can vary from incorrect prescriptions, a delay in diagnosis which resulted in an injury, misdiagnosis of an illness or disease, surgical errors during an operation, or neglect and injuries during childbirth, for either mother or baby.
Doctors, nurses and other staff in NHS Scotland must adhere to high standards of care at all times, however negligence does occur. If you have suffered due to a mistake by an NHS staff member, you will be entitled to receive compensation.

You will be able to claim compensation for the injury and economic loss that you have incurred due to the medical negligence of the NHS employee within the last three years. Such losses could be:
Injury compensation

Private medical treatment to correct the error

Loss of earnings

Future ongoing medical and living expenses


Any other losses that you may incur
Review our Medical Negligence Compensation Calculator to have an indication of what your compensation claim may be worth
If you have suffered a misdiagnosis, a surgical errors or any other form of medical or clinical negligence and want to be compensated for your injuries, you should contact Scottish Claims Helpline today and one of our NHS Scotland medical negligence solicitors will deal with you case under our no win no fee policy.
Simply complete our online claim form below
to begin your NHS medical negligence claim and one of our specialists will call you right back.